About
Zifo Open Quiz
Landmark Quiz was an annual spectacle and used to be an intricate part of Chennai's cultural tapestry, capturing the city's intellectual spirit for 30 years. Each Independence Day, the city would hold its breath in anticipation as quizzers and young enthusiasts flocked to the event, making it a symbol of pride for Chennai.
Landmark, QFI and Dr. Navin Jayakumar – came together in 1988, nurturing the seedling that would grow into the legendary Landmark Quiz. When the Landmark Quiz came to a halt in 2021, it left a big void among the fans of the event.
Event Day Aug 15th 2023
2 Registration verification closes @ 1:45 PM
3 Prelims @ 2:00 PM
The written Preliminary Round has two parts
Science and Technology part aimed at school quizzers
General Knowledge part

While the Science and Technology quiz is aimed at school quizzers, everyone else is also welcome to write it. However, qualifying for the subsequent rounds of the Zifo Open Quiz depends on a team's score in the General Knowledge part only (scores in the Science and Technology part will not count for further qualification).
4 Prelims answer discussion @ 3.15 pm
6 Prize distribution @ 7.00 PM
Prizes

Zifo Open Quiz Champion

Zifo Open Quiz 1st Runner Up

Zifo Open Quiz 2nd Runner Up
Consolation prizes for the other finalists
There are also other special prizes to be won
Best Team Name
Best School Team and Runner up ( up to Standard 8 )
Best School Team and Runner up ( Standard 9-12 )
Best College Team and Runner up
Best Corporate Team
Best All Women's Team
Best Senior Citizens Team
Best Family Team
₹ 3 LAKHS
worth prizes to be won in total
About The Quiz Master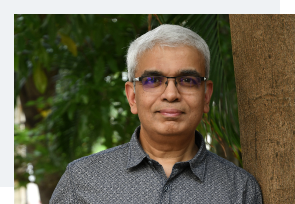 DR NAVIN JAYAKUMAR
Ophthalmologist & Quizmaster
" The joy of quizzing is in arriving at an answer "
When he's not keeping an eagle-eye on optic health as the co-founder and Honorary Director of Darshan Eye Care in Chennai or presiding over the Indian Neuro-ophthalmology Society (INOS), Dr. Navin Jayakumar is sparking lightbulb moments as a celebrated quizmaster. Since 1988, his name has been synonymous with the much-anticipated cerebral showdown, the Landmark Quiz in Chennai.
Dr. Navin has also thrown intellectual curveballs at quiz enthusiasts during events like the Murugappa Madras Quotient School Quiz from 2011-2020, The Good Quiz since 2021, and the Rotary Galaxy Science and Technology Quiz from 2017-2020.
2022 saw him wear the hat of researcher and quizmaster for the grand event - Class Act 2022, The Hindustan Times Republic Day Quiz. This event zoomed into the record books, winning spots in the Limca Book of Records and Asia Book of Records for the highest participation in an online school quiz.
With a knack for making neurons dance in rhythm to his questions, Dr. Navin continues to spread the joy of knowledge and curiosity, leaving an indelible mark on Chennai's quizzing landscape and beyond.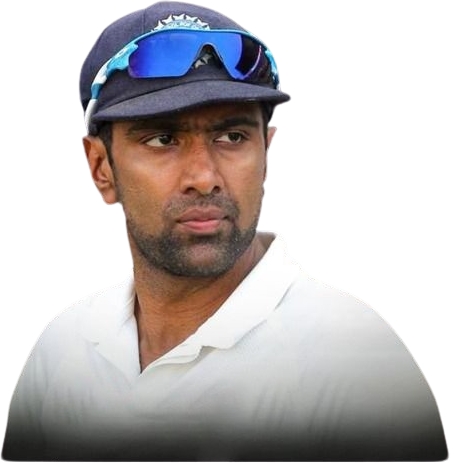 Ravichandran Ashwin
Indian international cricketer
Chennai's very own R.Ashwin, an eminent India Cricketer and quiz aficionado has kindly agreed to be the Chief Guest for the event and will also do the honors of distributing the prize for the winners.
FAQ
Is parking available at the venue?
Yes, the parking is made available at St. Ebbas school for the event. Kindly note there is no parking inside Music Academy.
What kind of questions will the quiz have?
This is a General Knowledge quiz on all possible topics. Broad categories include History, Geography, Science, Sports, Literature, Entertainment, Arts, Culture, and Lifestyle.
Once registered, can I change the team's name?
No, please check the details carefully before registration.
Are there any registration fees?
No, entry is free for all.
Can a person be part of two teams?
No, Duplicate registration is not allowed.
Will there be any prizes for Audience during the finals?
Yes, there is something planned for the audience through the finals and there are exciting prizes in store for the audience as well.
Would Snacks or Food be made available at the location on the event day?
Yes, we are planning to make food and snacks available for a nominal price at the venue on the event day.
Is there a prize distribution ceremony?
Yes, there is a prize distribution ceremony planned and the Chief Guest R. Ashwin has kindly agreed to grace the occasion and give away the prizes if he is available in town on that day.
Can people from different schools or colleges or corporates join to form a team?
Yes, they sure can. But they will be categorized under the Open section and not under School, College, or corporate category.
Can there be more than 3 people in a team? What if we want to plan for a backup?
We want to have 3-member teams and hence no back-up is allowed. However, if for any unavoidable reasons one of the registered team members is not able to make it to the event, please send in your requests to Hello@ZifoOpenQuiz.com and your request will be considered.
We see a prize for Best All Girls/Women team? Can you please explain?
Yes, over the years we have seen that the participation of all girls/women's teams to be on the lesser side. This is an attempt to improve that.
Would you send me the seat details once registration is complete?
Yes, we will allocate seats for all registered teams. This seat allocation will be sent to the registered email address on or before Aug 13th 2023. Please do check your spam folders in case our emails dont reach your inbox.
In what language will this quiz be?
Zifo Open Quiz 2023 will be conducted in English
I am not sure about taking part but would like to watch the quiz. Is there any entrance ticket?
While we encourage all to take part for the enjoyable experience, those who would like to just be an audience member can come to the venue at 4.30 pm. Entry and seating is free.